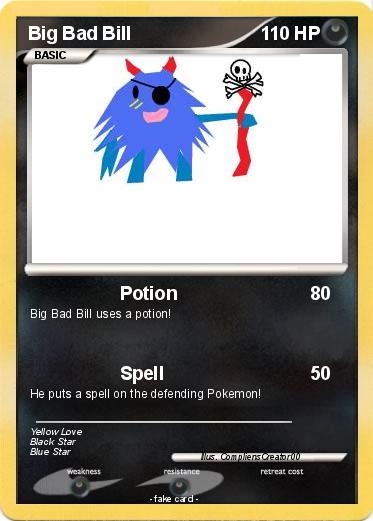 Big Bad Bill is the ??? moshling from the set Spookies.
Woolly Blue Hoodoos are wise old Moshlings who know all about lotions, potions, and hexes. If you've a pain in the rear or a bug in your ear, these helpful furballs will cure it before you can say 'umb-wana-thunk'. Maybe even faster. Without their mystical Staffs of Power, Woolly Blue Hoodoos are scaredy cats - and that's why they carry them everywhere.
Species
Woolly Blue HooDoo
Set
Spookies
Rarity
Ultra Rare
Rarity Number
089
Habitat
Naturally Nomadic, Woolly Blue Hoodoos wander vast areas in search of enlightenment and bald peaches. Rumour has it they come from a lost tribe found deep down in the Gombala Gombala Jungle.
Personality
Wise, mystical, generous.
Likes
Deep massage and deep fried Oobla Doobla.
Dislikes
Clowns and itchy eyeballs.
How To Obtain
Edit
Use these 3 seeds:
Blue Star Blossom
Yellow Love Berries
Black Star Blossom
In December 2011 Big Bad Bill released a song called Go Do The HooDoo following the release of Moshi TV.