Bonkers is a fake moshling.
How He Was Created
Edit
Bonkers was made at the underground disco. One person made a dumb video that made everyone think he's real.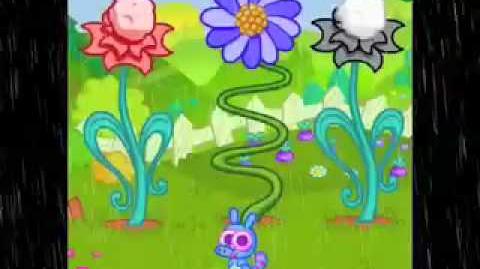 People still think he's real today.
The picture was created when a person found a picture of I.G.G.Y, replaced one purple Crazy Daisy with a red moon orchid, and replaced I.G.G.Y with Bonkers so it looked like he got Bonkers.
In a Super Moshi Mission "Bonkers" speaks to you and leads you too a secret room.