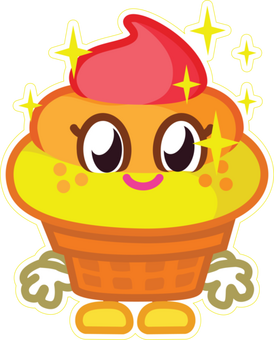 Coolio is the rare moshling from the set Foodies
It sounds a trifle absurd but these cute, tubby moshlings are enchanted! whenever they need to chill, glittery sparks zing around their slurpy swirls accompanied by jingly-jangly nursery rhymes. This happens quite a lot because Magical Sparklepops go all gloopy if it gets too hot. But that's with the funny waddle? well you try wearing a wafery tub!
???
Likes
Whack currant sauce and crushed nuts.
Dislikes
Too much sun and big tongues.
How To Obtain
Edit
Use these 3 seeds: