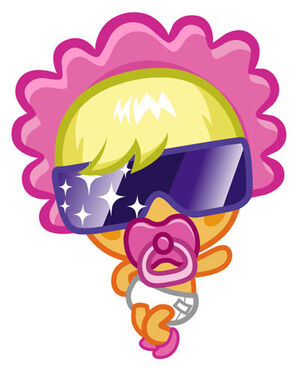 Write the first paragraph of your page here.
Biography
Say coochie coo to Lady GooGoo, the wah-wah-ing gooperstar who's set to take the Moshi world by storm! When she's not being pampered by her manager Simon Growl or dunking her rusks in milky milk, this blinged up baby is rocking the cradle with her techno lullabies and bustin' out cute moves.
Habitat
She was born in Nappy Valley, but if you want to find her these days you'll need to listen out for her boo-hoo-ing in the hills overlooking Electro Lullaby Lake.
Likes
Mashed carrots and her diamond encrusted dummy.
Dislikes
Noisy grown ups and broken rattles.