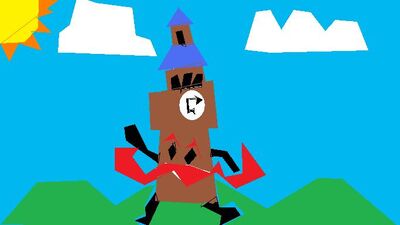 Mini Ben is the 3
rd
moshling from the set Worldies.
When they're not swaying to and fro, making their bells go bong, these terribly old-fashioned chaps enjoy waxing their bushy moustaches, nibbling cucumber sandwiches and asking everyone the time. Well have you ever tried looking at a clock that's stuck to the top of your head? It's harder than you think!
Species
Teeny TickTock
Set
Worldies
Rarity
Ultra Rare
Rarity Number
097
Habitat
Teeny TickTocks can often be spotted bonging around the foggy banks near Westmonster Abbey.
Personality
Posh, dandified, eccentric.
Likes
Fish and chips with hot, sweet tea.
Dislikes
Earmuffs and cuckoos.
How To Obtain
Edit
Use these 3 seeds:
Black Apple
Black Apple
Black Apple
Mini Ben is a replica of Big Ben.
Mini Ben is a port moshling, meaning only members can get it.
Mini Ben seems to be the mascot of Moshi News.